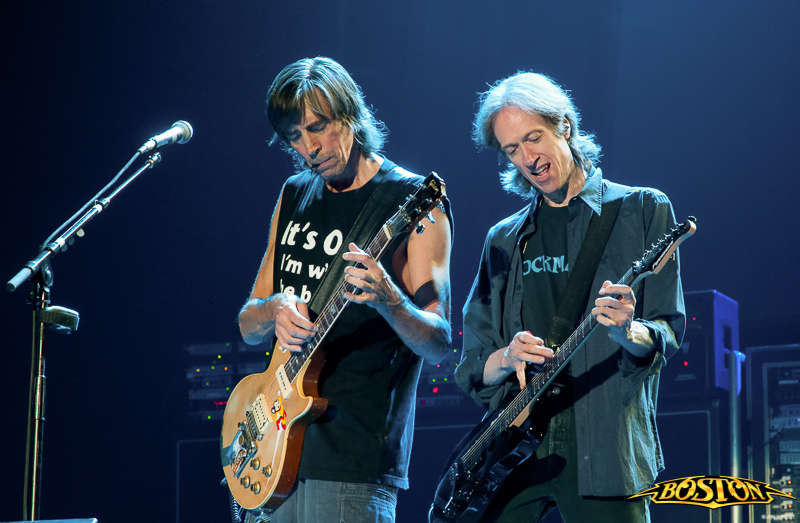 Photo: Jon Viscott - VISCOTTIMAGES.COM

March 21, 2014 - Los Angeles K-EARTH 101

Guitarist Gary Pihl, known for his work with Boston and Sammy Hagar, joined The K-EARTH 101 Morning Show today to talk about bringing Boston s Heaven On Earth tour to the Forum this summer with special guests Cheap Trick!

Gary first got his start in music playing guitar in Sammy Hagar s band in the early 70s, which he remembers as some of his fondest memories in music.

What you see is what you get. He is a fun-loving guy, always in a good mood and it was a pleasure working with him, because he was our cheerleader, Gary said of playing with Sammy.

It was through Sammy that Gary first got hooked up with Boston later on because their manager oversaw both acts. They were added to open for Boston s first tour in 1977 and was later extended through their second tour, and that s where Gary met the founder of the band, Tom Scholz.

In 85 when Sammy had left for Van Halen, I had kept in touch with Tom, and he said oh too bad Sammy s leaving your band, he explained, adding that Tom was finishing up [Boston's] Third Stage album& there s one more song to be recorded so he invited Gary to record with them.

After his last gig with Sammy, Gary flew directly over to record with Boston and he s been there ever since.

Throughout their career, Boston s album covers have included an iconic image of a guitar-shaped spaceship bearing their name that is now just as synonymous to the band as their many hits. But where did the band get that idea for the spaceship logo in the first place?

That was just an artist that had worked for Epic Records at the time. And Epic had a couple ideas for Boston, one for the first Boston album cover they sent to Tom was a pot of Boston baked beans, and then there was something called Boston cabbage, he laughed. ebony porn Then somebody sent this idea, the concept there was you see the earth exploding behind and all these cities are escaping& only you don t see the names on the other spaceships that are escaping the exploding earth, but you assume that it s Chicago and Atlanta and L.A&

The spaceship theme proved to be a hit with fans from the start. The Boston spaceship has appeared on albums including Boston, Don t Look Back, Third Stage, Walk On and more. It also serves as the artwork for the band s upcoming Heaven On Earth tour poster.

It was such an iconic thing and people seemed to love that concept that obviously we just kept it going, he added.

You can catch Boston flying into LA at the Forum on July 29th with special guest Cheap Trick. Tickets go on sale on Saturday, March 22nd at 10am on ticketmaster.com. You can also win tickets to the show from K-EARTH 101 when you enter online here.

Listen to our complete conversation with Gary Pihl!


blog comments powered by

Disqus