Boston's 2012 Tour Photos
Boston 2012 Tour Photographs are now available. Photographed in Grand Prairie and Austin Texas July 10-11, 2012 By Jon Viscott. These high-quality photographs are printed on gallery quality metallic paper for a simply stunning presentation. Treat yourself to a 8" X 12" print with incredible detail. Click here to view the tour photos.
Last 2 tweets from gonnahitcharide: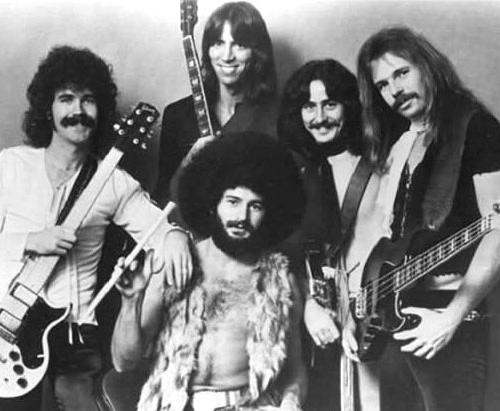 John "Sib" Hashian August 17, 1949 (Drums, Percussion, Backing Vocals Live)
Sib had been playing drums since elementary school, though he had no formal training. He played in various bands with Fran Sheehan, and later met Tom Scholz through Fran. Sib played on Barry Goudreau's 1980 solo album, and also particpated in early sessions for Third
Stage (before being replaced by Jim Masdea).
Sib has owned/operated a record store in Danvers, Massachusetts (called "Soundwaves), and at one point he owned a chain of tanning salons throughout the Boston area. His current business endeavor is a small music store Sommerville, Mass.,
called Holland Street Music.